Licensed, Bonded and Insured Roofing Contractors
Don't compromise the structural integrity of your home by overlooking a damaged roof: get in touch with the skilled experts at E&A Contracting right away. We're careful, fast, and offer emergency roofing repairs for your convenience.
Our team is licensed, bonded, and insured for your safety. Whether you need a roof repaired or fully replaced, we'll provide you with the quality service you're looking for.
You'll deal directly with our owner to ensure you get the best service! We can handle insurance claims from rain, wind, hail, snow and storm damage.

You'll be pleased to know that we offer a 100% satisfaction GUARANTEE, fast turnaround, and use all American-made materials on our work.
Roof Showing Storm Damage?
E&A Roof Replacement Job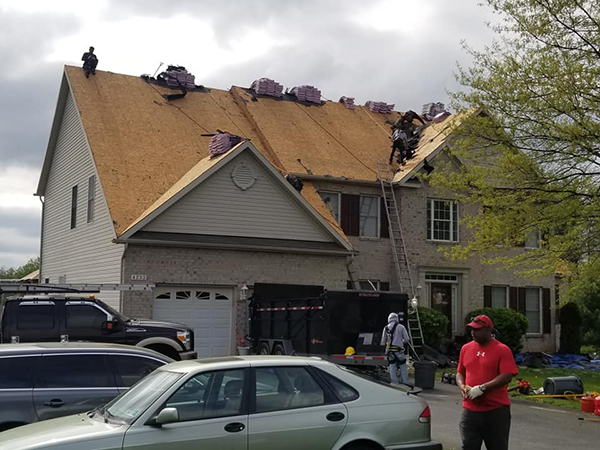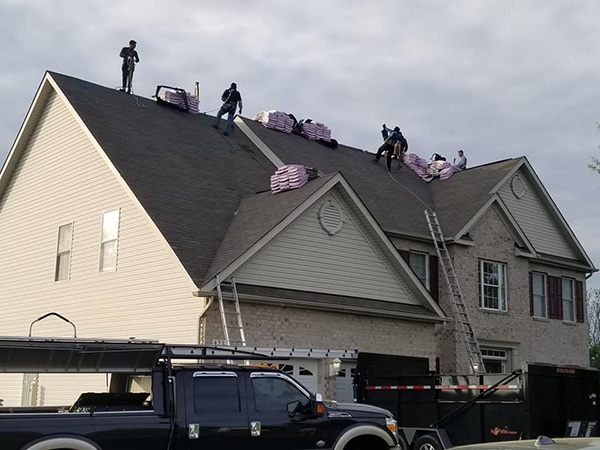 Protect Your Home from the Elements
Your home's roof will endure damage over time. Turn to the professionals at E&A Contracting for a comprehensive roof assessment where we'll thoroughly inspect your roof for leaks and cracked, worn, or broken shingles. Turn to the experts to identify any potential weak spots that may need to be addressed.
We handle claims from damage caused by rain, wind, hail, snow, and severe storms. You'll never have to worry about filing insurance paperwork. We handle it all.
Emergency Roof Repair Due to Fallen Trees & Branches
Fallen trees and high winds can cause tremendous damage to a roof, leaving you and your family vulnerable to the elements and at risk of further structural issues. Whether branches have fallen on your home or shingles have been blown off your roof and into your yard, E&A Contracting offers fast, professional emergency roofing services to get your roof back in fighting shape. Call us today if you need roof repair help following a thunderstorm, hurricane, or other natural disaster - we are happy to work with you and your insurance company to ensure services are covered.
New Roofs and Replacements
When you need a new roof or a complete roof replacement, turn to the Baltimore-area roofing specialists. We have a variety of options for all types and sizes of homes to fit your budget. Our loyal customers rely on our vast roofing experience, honest prices, and fast turnaround (usually in 2-3 weeks).
We use top-class roofing products from CertainTeed brand.
Roof Tune Ups
Whatever your roofing concern, E&A Contracting can provide fast, high-quality service to ensure your home stays warm, dry, and energy-efficient. Some of the services we offer include:
Shingles Replacement (max 10 shingles)
Shingles Re-tightening (no limit)
Nail Pop Repair
Vent Caulking and Sealing
Broken Seam Repair
Pipe Gasket Repair (includes 1 free pipe gasket if needed)
Complete Residential Roofing Solutions
Roofing repairs
New roof installations
Roof replacements
Fix roof leaks
Roof Tune Ups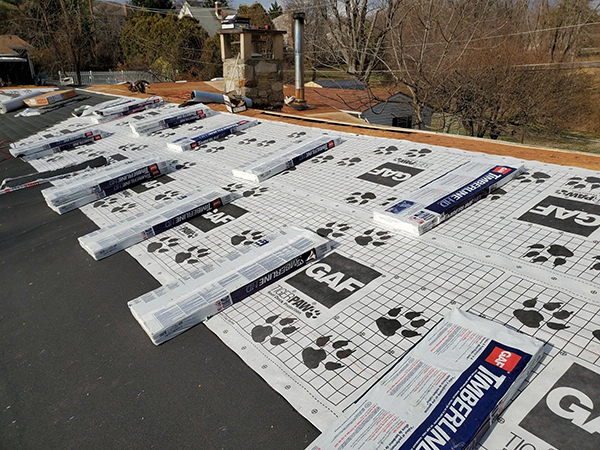 Watch Drone Videos of E&A Roofers at Work
All of our roofing estimates are FREE.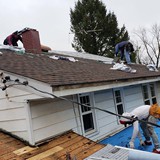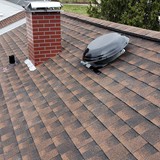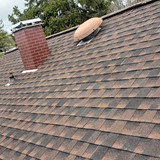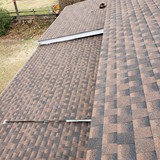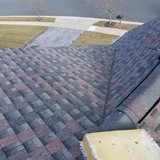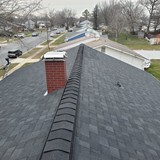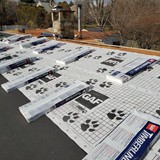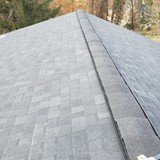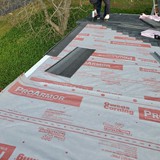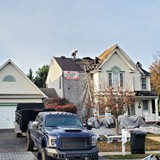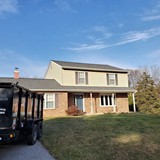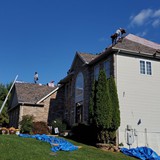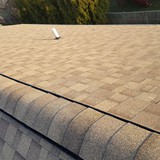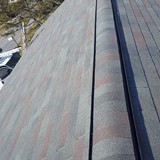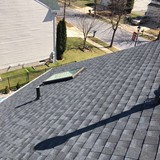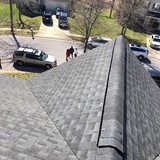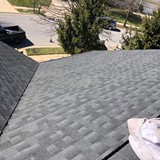 css lightbox photo galleryby VisualLightBox.com v6.1